WE ARE IN METROPOLIS OF CHICAGO PHASE 3 (Max 50 people as of the City of Chicago)
We have enjoyed numerous services with our parishioners enjoying the return to Church Life. Are we open? Yes we are! We look forward to worshiping with you and offer various options for your family!
CLICK THE LINK BELOW TO SIGN UP FOR LITURGIES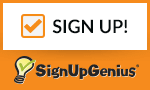 First priority is given to the Stewards of St. Basil Greek Orthodox Church. If you have not yet pledged for 2020, please follow this link.
PROTOCOLS TO BE FOLLOWED. PLEASE READ